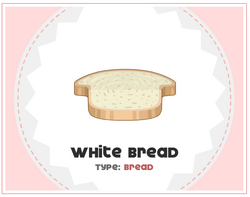 White Bread is one of 11 standard breads in Papa's Cheeseria, and is one of six breads at the start of the game. The badge 'Basic White' is earned when White Bread is served to 30 customers.
Customers who order this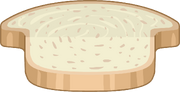 Trivia
Yippy is the only female customer to order this.
No closers order this.
Specials using this ingredient
Papa's Cheeseria: