another game idea (after rico's chilieria) Papa's Seafood Mia!
Playable Characters: Taylor (with his pet parrot Cheese) and Tohru (with her pet sisiame cat Creameo)
(Intro) one day Taylor/Tohru was fishing when they spotted there BFF (Chuck or Peggy) and they commanded there pets to stay with the fishing rod when they spotted a mouse and they chased after it when Taylor/Tohru returned they founded out that there pet is gone the next day he or she places fliers around town and he or she was walking home sad when they get a call from papa louie saying they found Cheese/Creameo and they exitedly took a blue car to the seaside part of town to the seafood mia there they found there pet and a letter from papa louie saying: Taylor (or Tohru) Cheese (or Creameo) likes it here at the seafood mia and i need a favor to run the seafood mia while i'm gone papa louie and he or she was shocked when there pet gives he or she a Spatula
Seafood:
Shrimp
Anchovies (Wally of course would order this)
Sardines
Crab
Lobster
Customers:
Robby (in tutorial)
Allan (after tutorial)
Nick (Day 2)
Greg (Day 3)
Taylor/Tohru (Day 4)
Rico (Day 5)
Alberto (rank 6)
Marty (rank 7)
Mitch (rank 8)
Penny (rank 9)
Rita (rank 10)
Cooper (rank 11)
Prudence (and pickle) (rank 12)
Wendy (rank 13)
Cletus (rank 14)
Mimi (new charcter) (rank 15)
Mary (rank 16)
Betty (new charcter) (rank 17)
Harry (new charcter) (rank 18)
James (rank 19)
Tony (rank 20)
Mandi (rank 21)
Hugo (rank 22)
Georgito (rank 23)
Captain Cori (rank 24)
Edna (rank 25)
Connor (rank 26)
Lisa (rank 27)
Sasha (rank 28)
Roy (rank 29)
Matt (rank 30)
Olga (rank 31)
Big Pauly (rank 32)
Chuck (rank 33)
Kingsley (rank 34)
Yippy (rank 35)
Utah (rank 36)
Gremmie (rank 37)
Foodini (rank 38)
Clover (rank 39)
Clair (rank 40)
Doan (rank 41)
Peggy (rank 42)
Akari (rank 43)
Edna (rank 44)
Timm (rank 45)
Papa Louie (rank 46)
Closers:
Charlie (new charcter) (day 2)
Kahuna (day 3)
Xandra (day 4)
Quinn (day 5)
Lucy (new charcter) (day 6)
Hank (day 7)
Jojo (day 8)
Absent:
The Romanos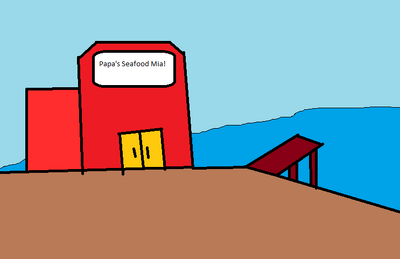 Ad blocker interference detected!
Wikia is a free-to-use site that makes money from advertising. We have a modified experience for viewers using ad blockers

Wikia is not accessible if you've made further modifications. Remove the custom ad blocker rule(s) and the page will load as expected.