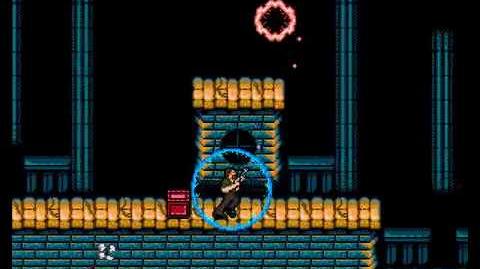 The Expendables 8-bit was a action/platformer game based off the movie of the same name. It was released on July 12, 2010. The game was removed from the Flipline Studios website in January 2012 alongside on other computer game websites. But it has since been re-uploaded by a user and can be played here.
Description
"An team of elite mercenaries head to South America for a mission to overthrow the evil dictator."
Play as either martial artist Yin Yang, knife expert Lee Christmas, or the leader Barney Ross, as you fight through three dangerous locations, with General Garza's henchmen attacking from all directions. Defeat them for a final challenge with General Garza himself.
Characters
Yin Yang, martial artist, attacks with shurikens and kicks
Lee Christmas, expert at close quarters knife combat, attacks with knives
Barney Ross, leader of the Expendables and expert marksman
Missions
Mission 1: Jungle Stronghold
Mission 2: Dictator's Fortress
Mission 3: Defeat General Garza
Trivia
This game was the second game to be removed from the Flipline Studios website.
Gallery
Ad blocker interference detected!
Wikia is a free-to-use site that makes money from advertising. We have a modified experience for viewers using ad blockers

Wikia is not accessible if you've made further modifications. Remove the custom ad blocker rule(s) and the page will load as expected.