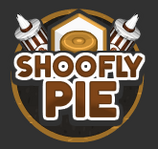 Shoofly Pie
is a Special Pie that can be selected by players to be the "Special of the Day" in
Papa's Bakeria
. Customers coming in can choose this special instead of their regular order. Customers who ask for the Shoofly Pie will give the player 2.5x

. The special prize for this recipe is the Groovy Headband.
Recipe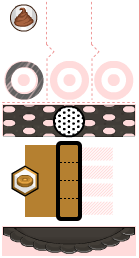 Trivia
Shoofly Pie is based off a real life dessert. It is named so because of its sweet odor that attracts flies that must be "shooed".
Sticker 65 " Try Some Toffee" is earned by serving Shoofly Pie to Prudence.
Gallery
Ad blocker interference detected!
Wikia is a free-to-use site that makes money from advertising. We have a modified experience for viewers using ad blockers

Wikia is not accessible if you've made further modifications. Remove the custom ad blocker rule(s) and the page will load as expected.