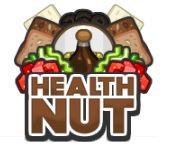 Health Nut is a Special Sandwich that can be selected by players to be the "Special of the Day" in Papa's Cheeseria. Customers coming in can choose this special instead of their regular order. Players who successfully serve the Health Nut will receive 250% of the regular points awarded by the customer, the highest amount of any special.
Recipe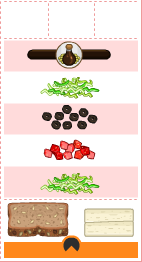 Trivia
When this recipe is mastered, you get a prize named the Gaming Glove.
A Maximum of 750 points can be earned by serving this special to a 4-star customer.
This recipe gets its name because it has mostly healthy ingredients (lettuce, tomato, multigrain bread).

The toppings are the ingredients to make a salad.
Ad blocker interference detected!
Wikia is a free-to-use site that makes money from advertising. We have a modified experience for viewers using ad blockers

Wikia is not accessible if you've made further modifications. Remove the custom ad blocker rule(s) and the page will load as expected.