CELEBRATING SUMMER LUAU ALL JUNE!!!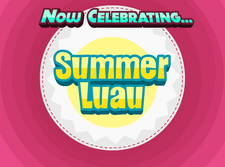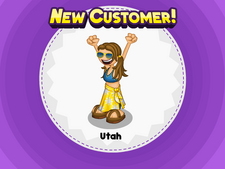 Featured Articles of June
Papa's Taco Mia To Go! is the fifth Papa Louie restaurant management series game made available for small-screened devices. It was released on March 21, 2017.
Read More...

Papa's Sushiria is the 13th game in the Papa Louie's restaurant management series that was released for play by Flipline Studios on December 13, 2016.
Read More...

Papa's Next Chef 2017
Featured Image of June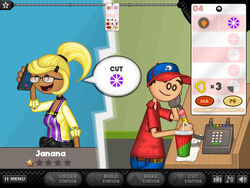 Latest Flipdeck
#185: Seraphang (April 24, 2017)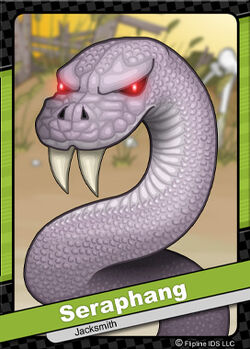 Seraphangs are a form of Daggerbite that have been enchanted with elemental wind. Seraphangs are incredibly light, and the slightest turbulence created by a heavy blade allow them to easily dodge attacks. Other Daggerbite varieties include Cindersnake, Stormserpent, Frostbite, Medusalock, Slitherspark, Venomvine, and Nightwinder. All of these venomous Daggerbites are under the complete control of the great wizard, Dudley.
Blog Updates
June 27, 2017: Wendy's Wheels: The Enforcer
June 26, 2017: Sneak Peek: The Delivery Phone
June 22, 2017: Papa's Next Chefs 2017 Winners!
June 21, 2017: Travel Trout Tours: The Surf Shack
June 20, 2017: Sneak Peek: The Build Station
June 19, 2017: PNC 2017 Finals: Carlo vs Wylan B | Perri vs Koilee
June 15, 2017: PNC 2017: Wylan B vs Allan | Akari vs Perri
June 14, 2017: Wendy's Wheels: The TearJerker
June 13, 2017: Sneak Peek: Roy and Joy
June 12, 2017: PNC 2017: Carlo vs Hacky Zak | Sienna vs Koilee
Wiki Updates
This wiki officially hit its five-year anniversary on August 19, 2016. Happy Anniversary to the Wiki and thank you to all who have contributed to this site in the past, presently, and into the future.
COPPA has been updated, therefore disabling anonymous users from editing on this wiki. Read more here.
The forums are now open!
We can now use edit summaries so people can easily see your edits. See here for more information.
Featured Poll
With the announcement of Papa's Pizzeria HD, and a return to Tastyville, what are you most looking forward to as Matt and Tony are busily getting the next HD game ready for the public?
After Years of Speculation...


Ad blocker interference detected!
Wikia is a free-to-use site that makes money from advertising. We have a modified experience for viewers using ad blockers

Wikia is not accessible if you've made further modifications. Remove the custom ad blocker rule(s) and the page will load as expected.