CELEBRATING STARLIGHT JUBILEE ALL JULY!!!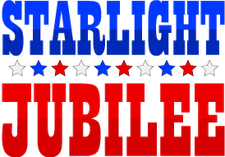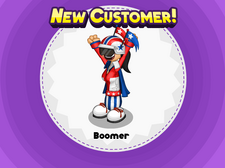 Featured Articles of July
Papa's Taco Mia To Go! is the fifth Papa Louie restaurant management series game made available for small-screened devices. It was released on March 21, 2017.
Read More...

Papa's Sushiria is the 13th game in the Papa Louie's restaurant management series that was released for play by Flipline Studios on December 13, 2016.
Read More...

Papa's Next Chef 2017
Featured Image of July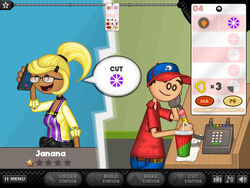 Latest Flipdeck
#187: Strawbuzzy (July 18, 2017)
Common Strawbuzzies are descendants of the once domesticated Homing Strawbuzzies. Early Scoopian settlers used them to send messages from town to town. As technology advanced, the need for Homing Strawbuzzies diminished, and they slowly returned to the wild. They took a liking to the bridges and buildings of the towns they once serviced and have remained there ever since. Many Scoopians visit Spumoni Square to feed the large flocks of Strawbuzzies throughout the park.
Blog Updates
July 18, 2017: Flipdeck 187: Strawbuzzy
July 17, 2017: Sneak Peek: The Bake Station!
July 11, 2017: Wendy's Wheels: The ThunderVolt II
July 10, 2017: Sneak Peek: New Customer!
July 6, 2017: Flipdeck 186: Janana
July 4, 2017: Happy 4th of July!
July 3, 2017: Sneak Peek: Holidays!!!
June 27, 2017: Wendy's Wheels: The Enforcer
June 26, 2017: Sneak Peek: The Delivery Phone
June 22, 2017: Papa's Next Chefs 2017 Winners!
Wiki Updates
This wiki officially hit its five-year anniversary on August 19, 2016. Happy Anniversary to the Wiki and thank you to all who have contributed to this site in the past, presently, and into the future.
COPPA has been updated, therefore disabling anonymous users from editing on this wiki. Read more here.
The forums are now open!
We can now use edit summaries so people can easily see your edits. See here for more information.
Featured Poll
With Carlo Romano now a worker in the upcoming restaurant time-management game, will you miss seeing him with the rest of the Romano Family Quartet on top of their bus in the parade in future games?
Tutorial Customers
Happy Fourth of July


Ad blocker interference detected!
Wikia is a free-to-use site that makes money from advertising. We have a modified experience for viewers using ad blockers

Wikia is not accessible if you've made further modifications. Remove the custom ad blocker rule(s) and the page will load as expected.