WELCOME TO 2017!!! HAPPY NEW YEAR!!!
Happy Holidays from everyone on the Flipline Studios Wiki.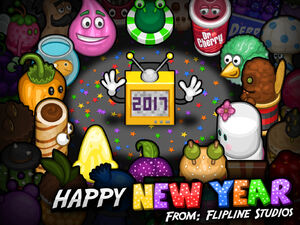 Featured Articles of January
Papa's Bakeria is the 12th game in the Papa Louie's restaurant management series that was released for play by Flipline Studios on March 14, 2016.
Read More...

Papa's Cheeseria is the 11th game in the Papa Louie's restaurant management series that was released for play by Flipline Studios on June 10, 2015.
Read More..

Featured Image of January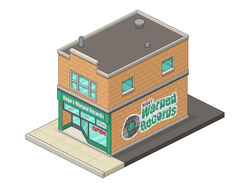 Latest Flipdeck
#178: Skyler (January 19, 2017)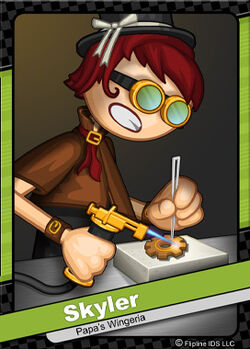 Skyler is a student studying Jewelry and Metals, a bachelor degree offered at the Toastwood Institute of Art. As an avid steampunk fan, she spends long hours after class crafting tons of accessories. Each year Skyler travels to Oniontown to take part in Sprocketworld, an underground steampunk convention. There, she shows off her newest costume in hopes of winning gold in the annual cosplay competition.
Blog Updates
January 16, 2017: Travel Trout Tours: Hugo's Warped Records
January 9, 2017: Flipdeck 177: Waterwasp
January 7, 2017: Sliderday: Dreammissile
January 1, 2017: Happy New Year!
December 31, 2016: Sliderday: Bacoburn
December 25, 2016: Happy Holidays from Flipline Studios!
December 22, 2016: Flipdeck 176: Austin
December 20, 2016: Peggy's Fan Art Round Up
December 17, 2016: Slider Scout Spotlight: Swizzler
December 13, 2016: Play Papa's Sushiria Today!!!
Wiki Updates
This wiki officially hit its five-year anniversary on August 19, 2016. Happy Anniversary to the Wiki and thank you to all who have contributed to this site in the past, presently, and into the future.
COPPA has been updated, therefore disabling anonymous users from editing on this wiki. Read more here.
The forums are now open!
We can now use edit summaries so people can easily see your edits. See here for more information.
Featured Poll
Which of these games was the best of 2016?
Monsters of the Papa Louie Platformers
Happy New Year!!!

Ad blocker interference detected!
Wikia is a free-to-use site that makes money from advertising. We have a modified experience for viewers using ad blockers

Wikia is not accessible if you've made further modifications. Remove the custom ad blocker rule(s) and the page will load as expected.