Curly Fries are an ingredient found in various Papa Louie's restaurant time-management games.
In Papa's Wingeria HD, it is one of eight sides, the first one that is unlocked. It is unlocked with Rudy when player reaches Rank 2. 
In Papa's Cheeseria, it is available as a fry that can be ordered by customers with their grilled cheese sandwiches. They are unlocked at the start. The badge "Springy Side" is earned when you serve 30 orders with them.
Customers who order this (Wingeria HD)
Customers who order this (Cheeseria)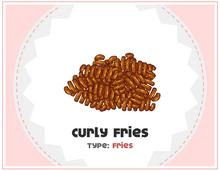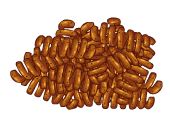 Trivia
Curly fries are cut using a special cutter. In most restaurants, they are usually seasoned, giving them a more orange look than most other fries which have a more yellow look. 
Posters