The Build Station is a station in the Papa Louie restaurant time-management games.
It is here that orders are assembled before being presented to the customers. In most cases, the orders are "built" after the main ingredients are baked, grilled, fried, boiled, or blended. Decorations, toppings, or sides are placed together with the main order here as well.
Papa's Burgeria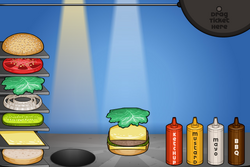 In this station, players add toppings and sauce to customers' burgers.
Toppings
Sauces
Papa's Taco Mia!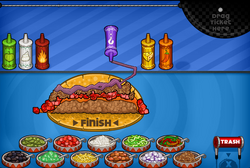 In this station, the player can add toppings and sauces to tacos.
Toppings
Sauces
Papa's Freezeria
In this station, the customers make the sundaes.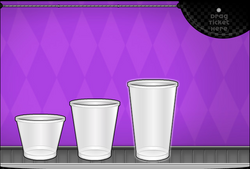 First, you need choose the cup size.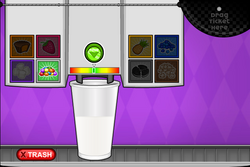 Then, choose the mixable.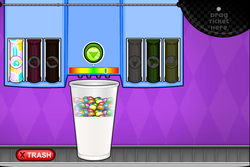 And then, choose the syrup.
Cup Sizes
Mixables
Syrups
Papa's Pancakeria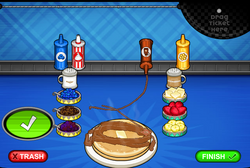 In this station, you stack pancakes and add toppings and sauce.
If you unlocked the Drink Station, when you finish the order, you need grab the drink to the tray.
Toppings
Sauces
Papa's Burgeria HD
Topping
Sauce
Trivia
Ad blocker interference detected!
Wikia is a free-to-use site that makes money from advertising. We have a modified experience for viewers using ad blockers

Wikia is not accessible if you've made further modifications. Remove the custom ad blocker rule(s) and the page will load as expected.