This article is about a Special Pie that can be served in Papa's Bakeria. If looking for the Breakfast Special of the same name from Papa's Pancakeria HD, please click here.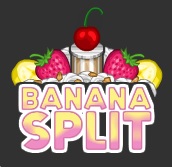 Banana Split
 is a Special Pie that can be selected by players to be the "Special of the Day" in 
Papa's Bakeria
. Customers who ask for Banana Split will give the player +2

. The Special Prize for mastering this recipe is Striped Pants.
Recipe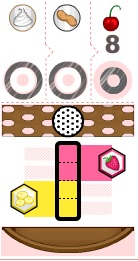 Ad blocker interference detected!
Wikia is a free-to-use site that makes money from advertising. We have a modified experience for viewers using ad blockers

Wikia is not accessible if you've made further modifications. Remove the custom ad blocker rule(s) and the page will load as expected.